National Park Limited Edition ALL Bars Collection and Coffee Bean Bag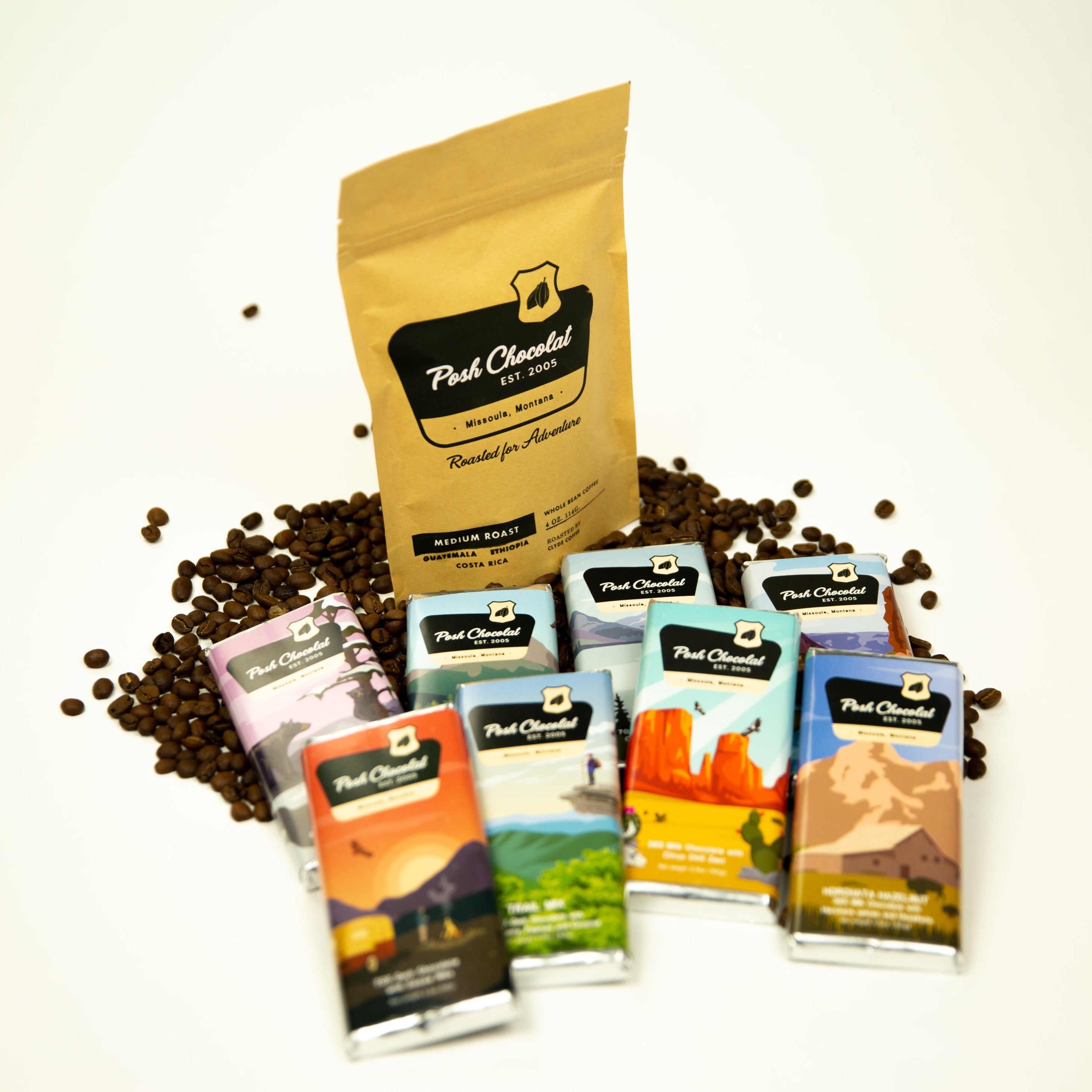 MEET OUR NATIONAL PARK LIMITED EDITION ALL BARS COLLECTION
Our collaboration with the U.S. National Parks is finally here in limited quantity! Each 8 pack collection of chocolate bars commemorates Yellowstone & Glacier National Parks. Every bar features our own, unique blends of the highest quality chocolate, handmade in small batches in Missoula, MT. Also you will be able to enjoy locally medium roasted coffee made with beans from Guatemala, Ethiopia and Costa Rica. 
Our origins are deeply rooted in adventure, whether that be in our own backyard in Montana or on cocoa farms in Brazil. From working in Michelin-rated European restaurants to infusing old-world flavors into fine chocolate truffles in Missoula, MT, we have been in pursuit of the best of what life offers to those who seek it.
REVEL IN THE MOMENT
Best enjoyed in good company fireside, while casting lines or as a summit sweet.
WHAT'S INSIDE
This collection includes:
REVEL IN THE MOMENT

Best enjoyed in good company fireside, while casting lines or as a summit sweet.

WHAT'S INSIDE

This collection includes: