Montana Adventure Box and Coffee Bag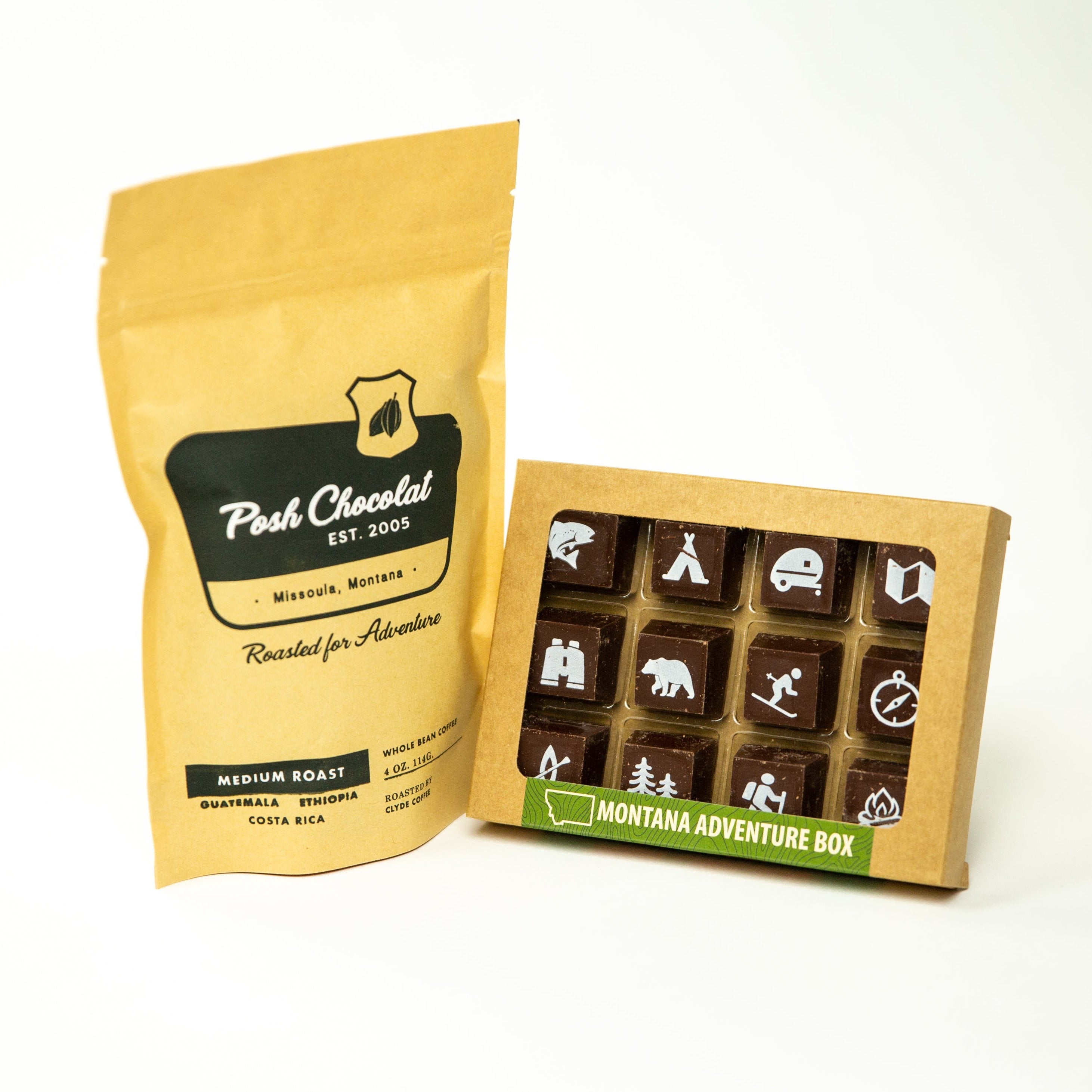 The Montana Adventure Box is inspired by all the possible adventures experienced in the last best place, this box is dedicated to the outdoor loving people. This box is filled with 12 dark chocolate pieces, each with a different adventure pattern design. 
Perfect Holiday stocking stuffer to add to any of our chocolate collections for that coffee/chocolate lover. Locally medium roasted coffee blend made with beans from Guatemala, Ethiopia and Costa Rica. 

REVEL IN THE MOMENT
Best enjoyed in good company on the slopes, after a cozy cabin dinner or a break between switchbacks.
WHAT'S INSIDE
4 OZ. whole beans medium roasted coffee blend (roasted by Clyde Coffee)