Posh Chocolat and Clyde Coffee Medium Roast Coffee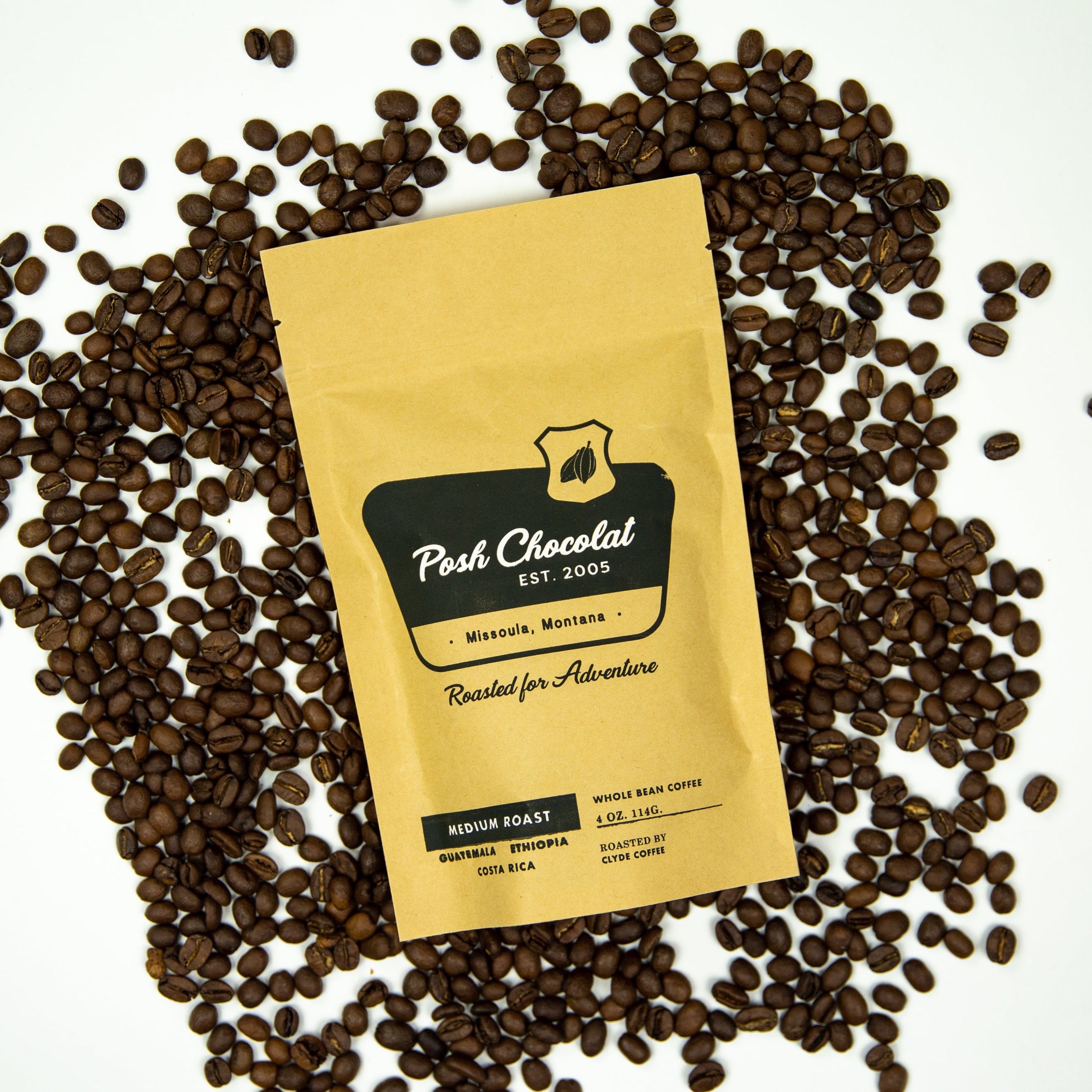 Perfect Holiday stocking stuffer to add to any of our chocolate collections for that coffee/chocolate lover. Locally medium roasted coffee blend made with beans from Guatemala, Ethiopia and Costa Rica. 
REVEL IN THE MOMENT
Best enjoyed in good company on the slopes, after a cozy cabin dinner or a break between switchbacks.
WHAT'S INSIDE
4 OZ. whole beans medium roasted coffee blend.
Roasted by Clyde Coffee in Missoula - Montana