Salted Peanut Brittle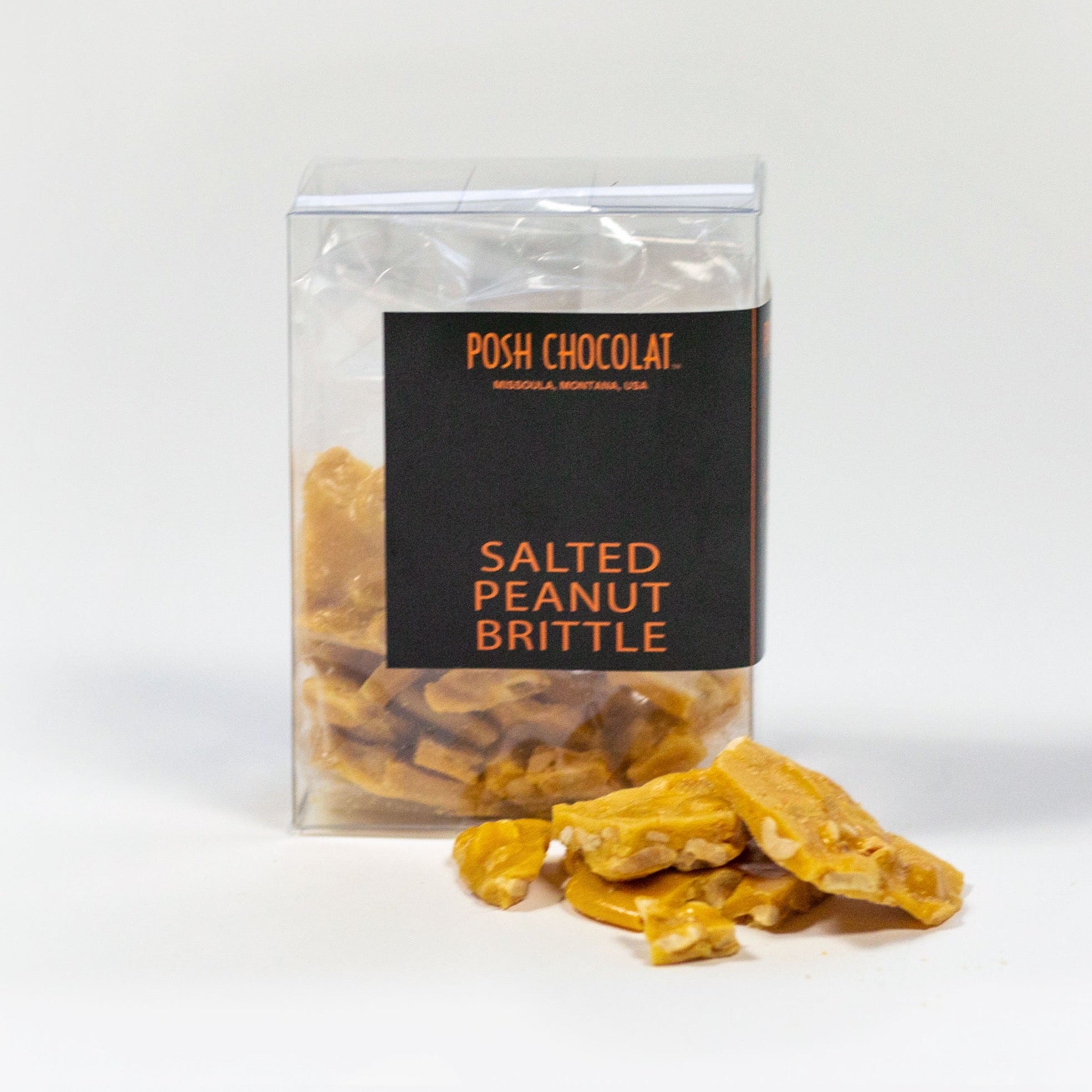 MEET OUR SALTED PEANUT BRITTLE
A timeless treat and our take on a classic. What is better than buttery, caramelized sugar surrounding layers of salted peanuts?
REVEL IN THE MOMENT
Best enjoyed in good company fireside, aprés ski or in a cabin amongst the trees.
WHAT'S INSIDE
Caramelized sugar, salted peanuts
Delicious; everything!
Shop local and you won't be disappointed. POSH produces the finest chocolate (and I'm not a chocolate fan), I have ever tasted. Great for gifts that visitors can take back home with them. The business is very attuned to our community and nature/environment. Thanks!