Posh Collection of Handmade Chocolate Truffles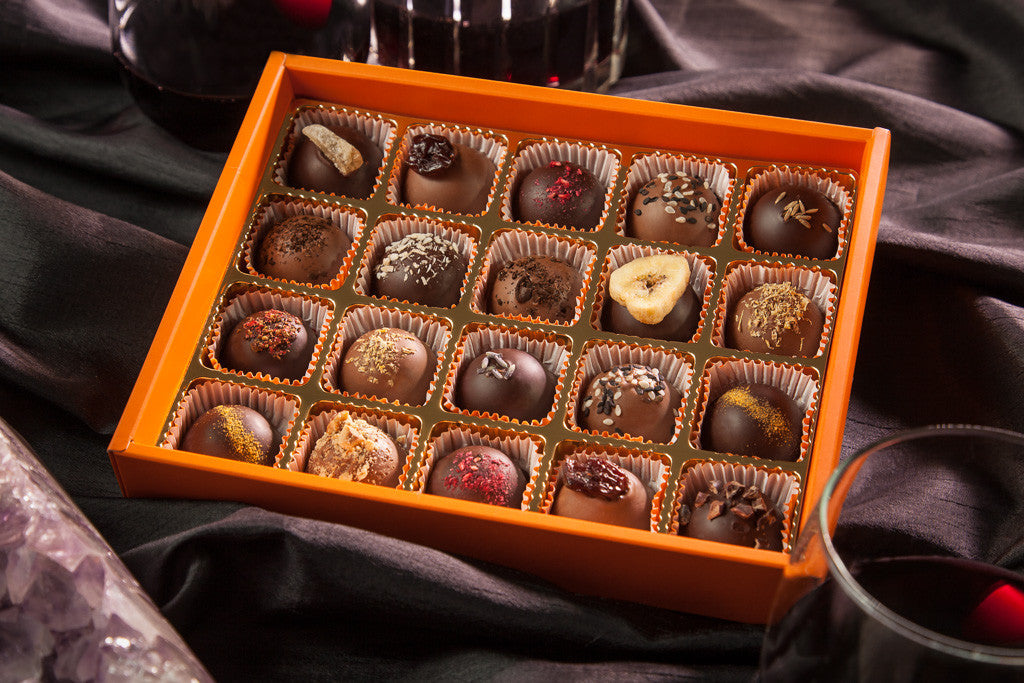 MEET THE POSH COLLECTION
Chocolate lovers with an adventurous spirit will love this magical 20 piece box featuring flavors from all over the world that take you on a sweet and savory culinary adventure. Enjoy a variety of our multi-award-winning decadent chocolates, experience the texture of velvety smooth ganache, and rich, comforting flavors in every bite. Grab your passport and embark on a culinary journey.
REVEL IN THE MOMENT
Best enjoyed in good company as a summit sweet, aprés ski or in a cozy cabin amongst the trees.
WHAT'S INSIDE
Posh chocolate signature truffle flavors:
Flathead Cherry

Raspberry Basil

South American Dark

Café au Lait

Mojito

Coconut Masala

Grand Marnier

Maple Hazelnut Butter

10 Year Old Balsamic and Strawberry

Lavender Honeycomb
Went the extra mile! Thanks :-)
I ordered this lovely box to be mailed, then realized the recipient was leaving the next day for a trip - emailed, and the Posh people delivered to their (local) doorstep!! We love gifting and receiving Posh.
Thanks again!
Review
My momma gobbled Em' up and said they was yummy!
Delicious
We all loved these chocolates and will get more soon. Even my Dad liked them and he usually doesn't care for chocolate because it's often too sweet. But these were perfectly balanced, the tasty flavors and textures carried them instead of a bunch of sugar.
Always one of the best chocolate experiences
I have enjoyed their fabulous chocolates and desserts so I brought them to my friend in California for her birthday. She is a major chocolate connoisseur and after the first bite, she refused to share them with anyone!
A Posh Classic
Delicious Posh Collection. I will order this item again.