National Park ALL DARK Chocolate Bars and Montana Adventure Box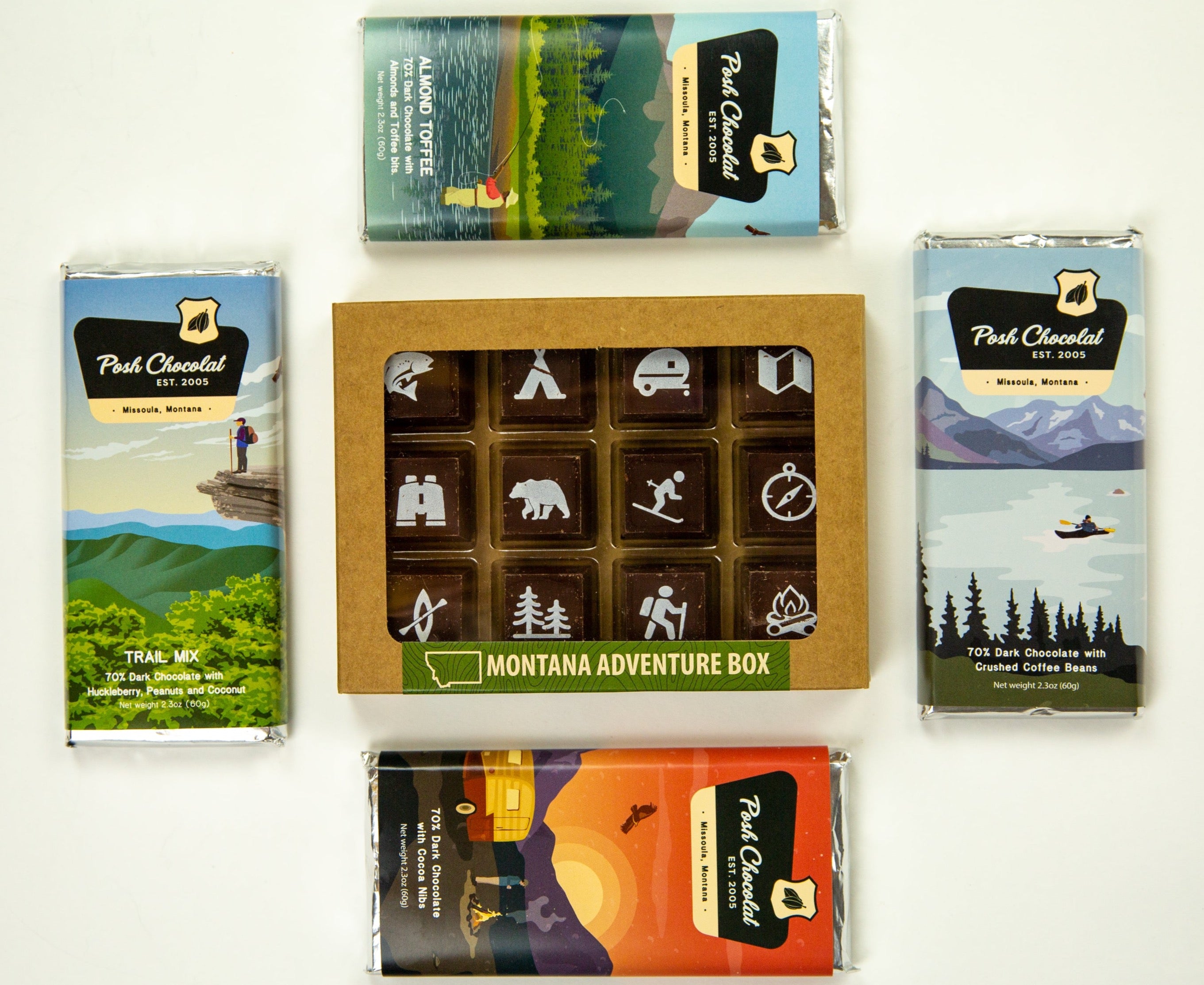 MEET OUR NATIONAL PARK DARK CHOCOLATE BARS AND MONTANA ADVENTURE BOX COLLECTION
Our collaboration with the U.S. National Parks is finally here! Every bar features our own, unique blends of the highest quality dark chocolate, handmade in small batches in Missoula, MT. 
The Montana Adventure Box is inspired by all the possible adventures experienced in the last best place, this box is dedicated to the outdoor loving people. This box is filled with 12 dark chocolate pieces, each with a different adventure pattern design. 
REVEL IN THE MOMENT
Best enjoyed in good company fireside, while casting lines or as a summit sweet.
WHAT'S INSIDE
This collection includes: