Adventure Package - Option 1 (FREE SHIPPING)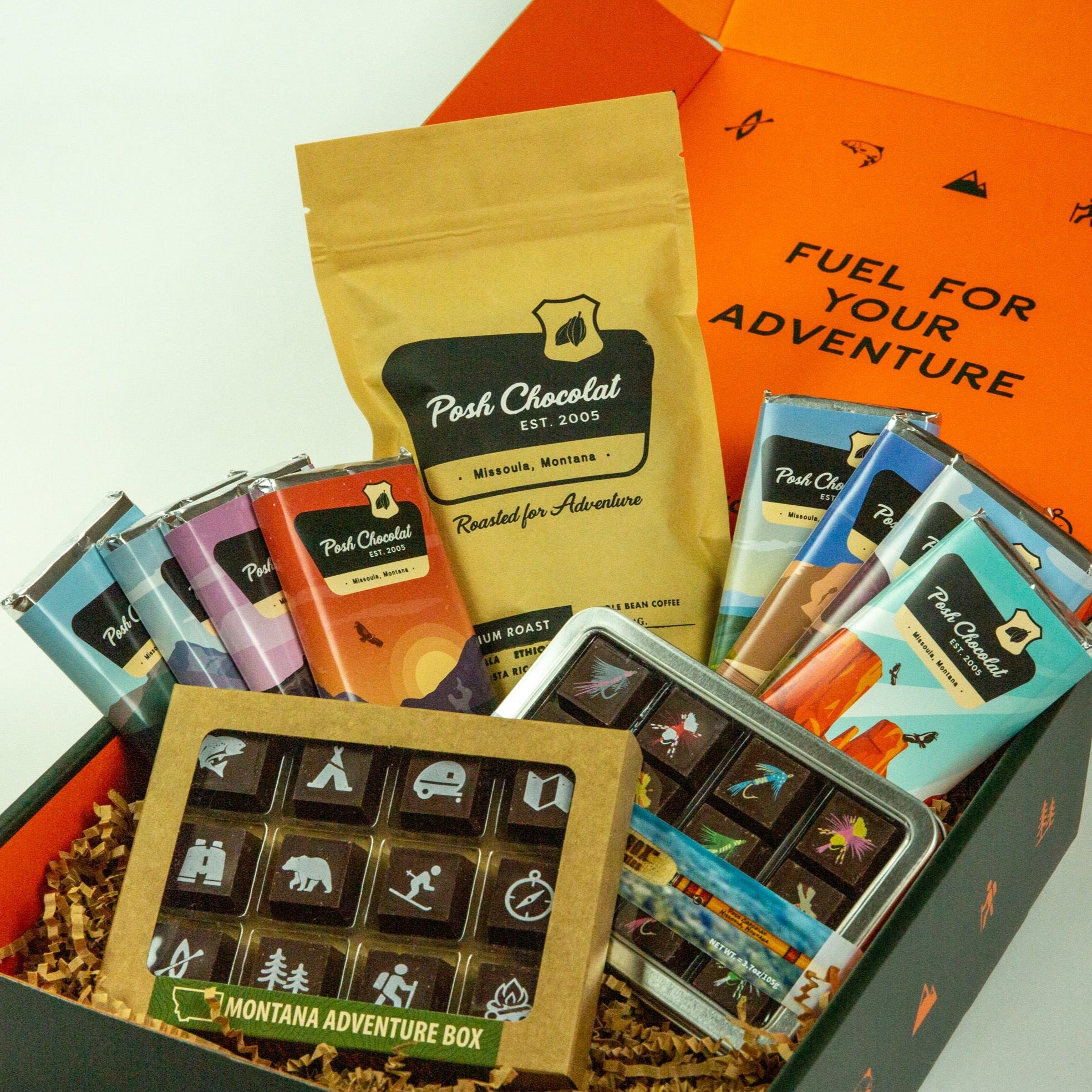 MEET THE ADVENTURE PACKAGE
A taste of adventure bound to spur the wanderlust in each of us. The Adventure Package is the perfect way to discover all Posh Chocolat has to offer. Filled with all our 8 National Park Collection chocolate bars, our Posh Chocolat Medium Roast Coffee, the iconic Montana Fly Box and Montana Adventure Box this package of savory sweets has everything thing you need and more. Fuel your next adventure and share with friends the perfect pack of summit sweets.
REVEL IN THE MOMENT
Best enjoyed in good company on top of a mountain, among the trees or between paddle breaks in your favorite old canoe.
WHAT'S INSIDE

This package will be shipped in our stunning ADVENTURE box and filled with:
- 8 National Park chocolate bars 
- Posh Chocolat and Clyde Coffee collaboration Medium Roast Coffee
Very satisfied with my purchase.