Adventure Package - option 5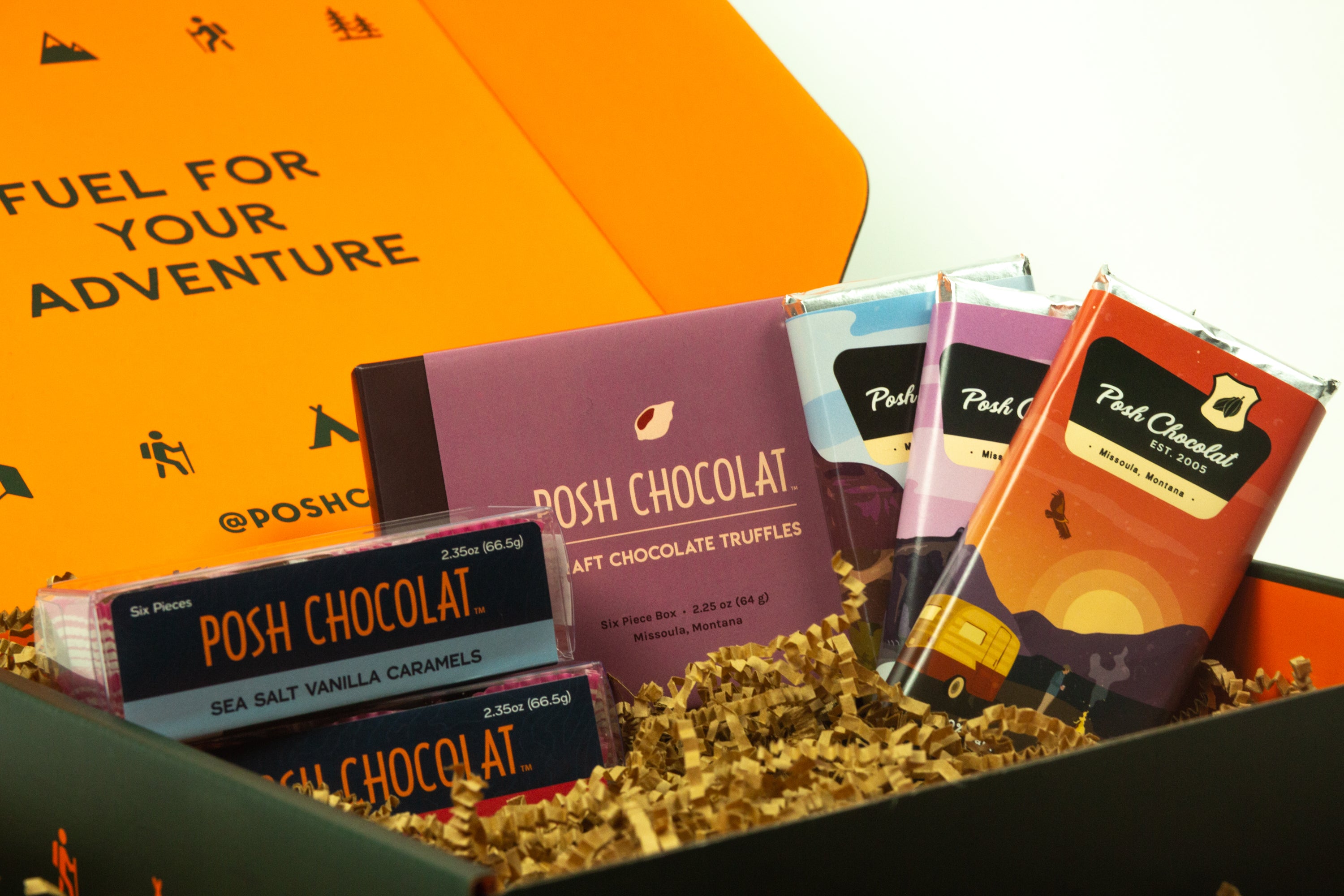 MEET THE ADVENTURE PACKAGE
A taste of adventure bound to spur the wanderlust in each of us. The Adventure Package is the perfect way to discover all Posh Chocolat has to offer. Filled with our favorite treats from our 6 piece truffle collection to an assortment of our one-of-a-kind chocolate bars, this package of savory sweets has everything thing you need and more. Fuel your next adventure and share with friends the perfect pack of summit sweets.
REVEL IN THE MOMENT

Best enjoyed in good company on top of a mountain, among the trees or between paddle breaks in your favorite old canoe.
WHAT'S INSIDE
This package will be shipped in our stunning ADVENTURE box and filled with:
- 2 sea salt caramel package (12 caramels)

Long-distance Local Love of Chocolate
After our daughter sent us Posh Chocolat as part of the SoulaBox from Missoula, we knew just want to send her family for Valentine's day. We live far apart, but both love "buy local" and delicious chocolate. So we sent them an Adventure Box - they live in Missoula and so does Posh, but we don't - so fun, very yummy.