Adventure Package - option 4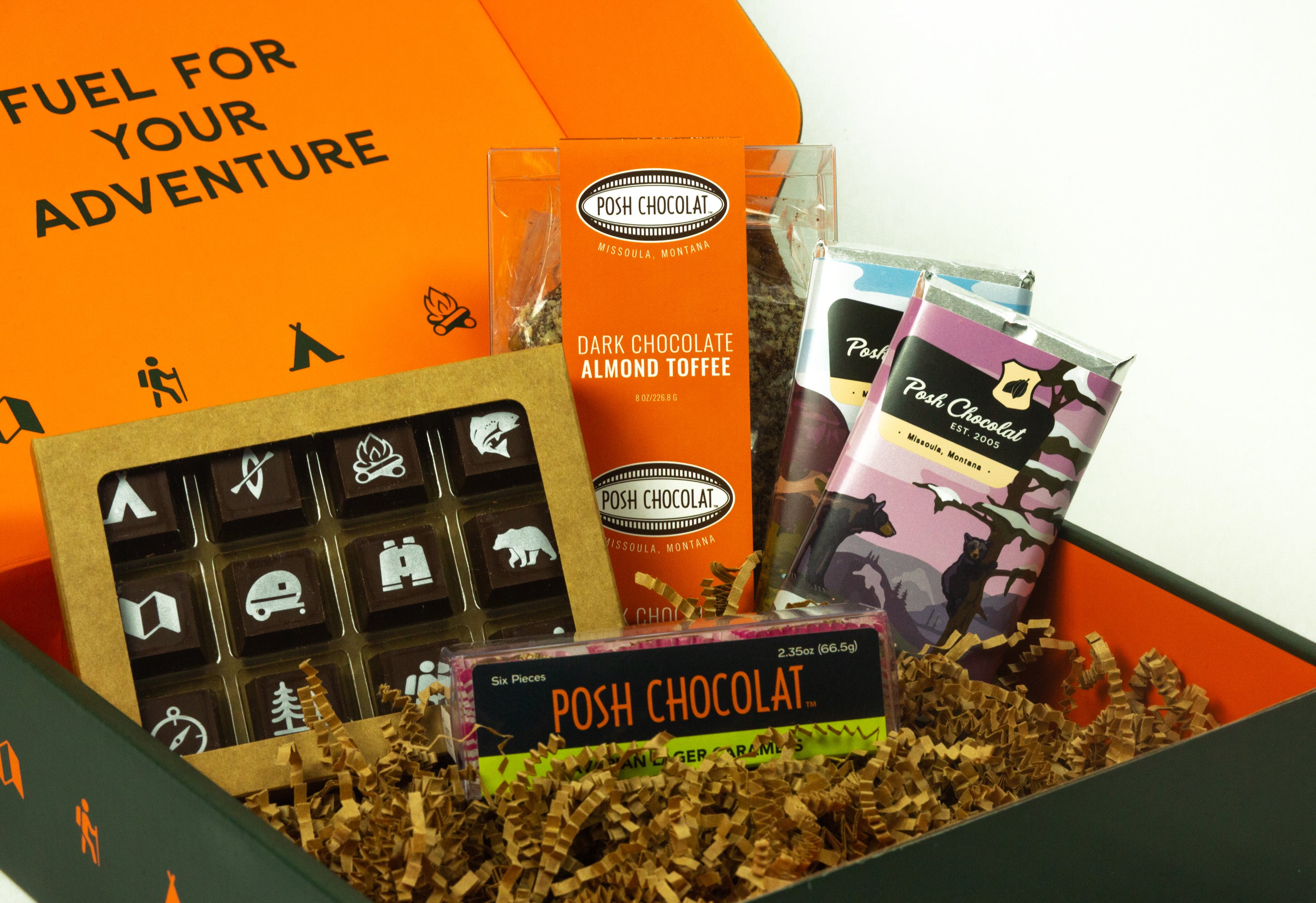 MEET THE ADVENTURE PACKAGE
A taste of adventure bound to spur the wanderlust in each of us. The Adventure Package is the perfect way to discover all Posh Chocolat has to offer. Filled with our favorite treats from our Montana adventure box collection to an assortment of our one-of-a-kind chocolate bars, this package of savory sweets has everything thing you need and more. Fuel your next adventure and share with friends the perfect pack of summit sweets.
REVEL IN THE MOMENT
Best enjoyed in good company on top of a mountain, among the trees or between paddle breaks in your favorite old canoe.
WHAT'S INSIDE
This package will be shipped in our stunning ADVENTURE box and filled with:
- sea salt vanilla caramel package (6 caramels)
- dark chocolate almond toffee
Decadent & delicious
My husband gave me this box for our 13 year wedding anniversary in September! Oh my goodness, absolutely delicious and great presentation! Our oldest daughter recently moved to the west coast and is turning 24 in November. We are so excited to see how much she loves getting an adventure box for her bday! Thank you both!!