Exotic Sea Salt Vanilla Caramels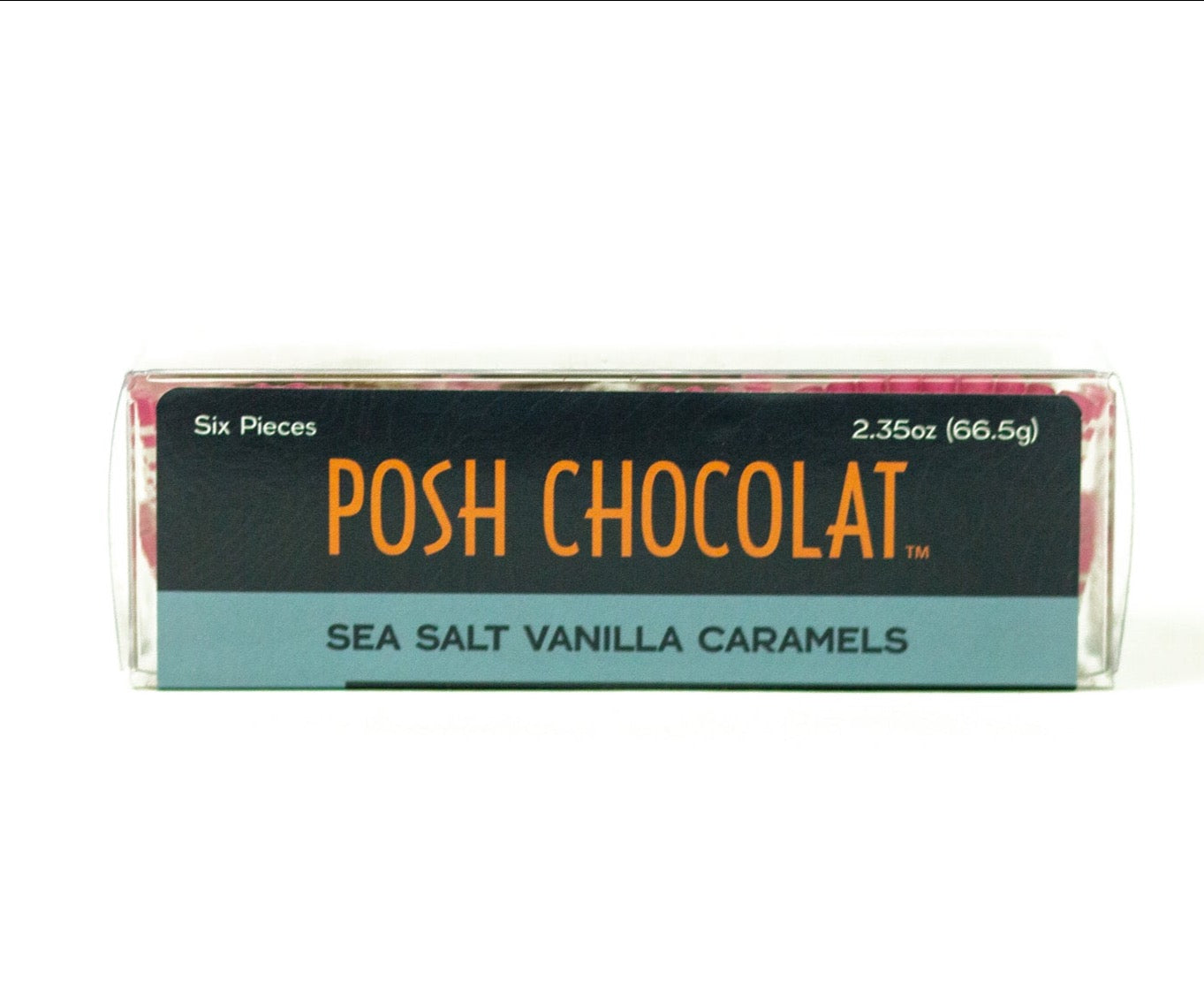 MEET OUR VANILLA CARAMELS
We take great pride in our small-batch artisan caramels that are both an elegant and delicious confection with the perfect bite texture sans stickiness. Each caramel is hand-cut and enrobed in our special chocolate blends then topped with fine sea salts to balance the buttery rich caramel.
REVEL IN THE MOMENT
Best enjoyed in good company fireside, aprés ski or in a cabin amongst the trees.
WHAT'S INSIDE
The collection contains three:
vanilla caramels dipped in 74% dark chocolate and topped with Cyprus flaked sea salt

vanilla caramels dipped in 38% milk chocolate and topped with black sea salt.
Delicious Caramels!
We received these caramels as a Christmas gift and, oh my goodness, they are divine! We're kind of chocolate snobs and these blew us away. Delicious!!
The purchase of your Posh truffles is for gift giving so I am unable to sample.