Horchata Hazelnut Milk Chocolate Bar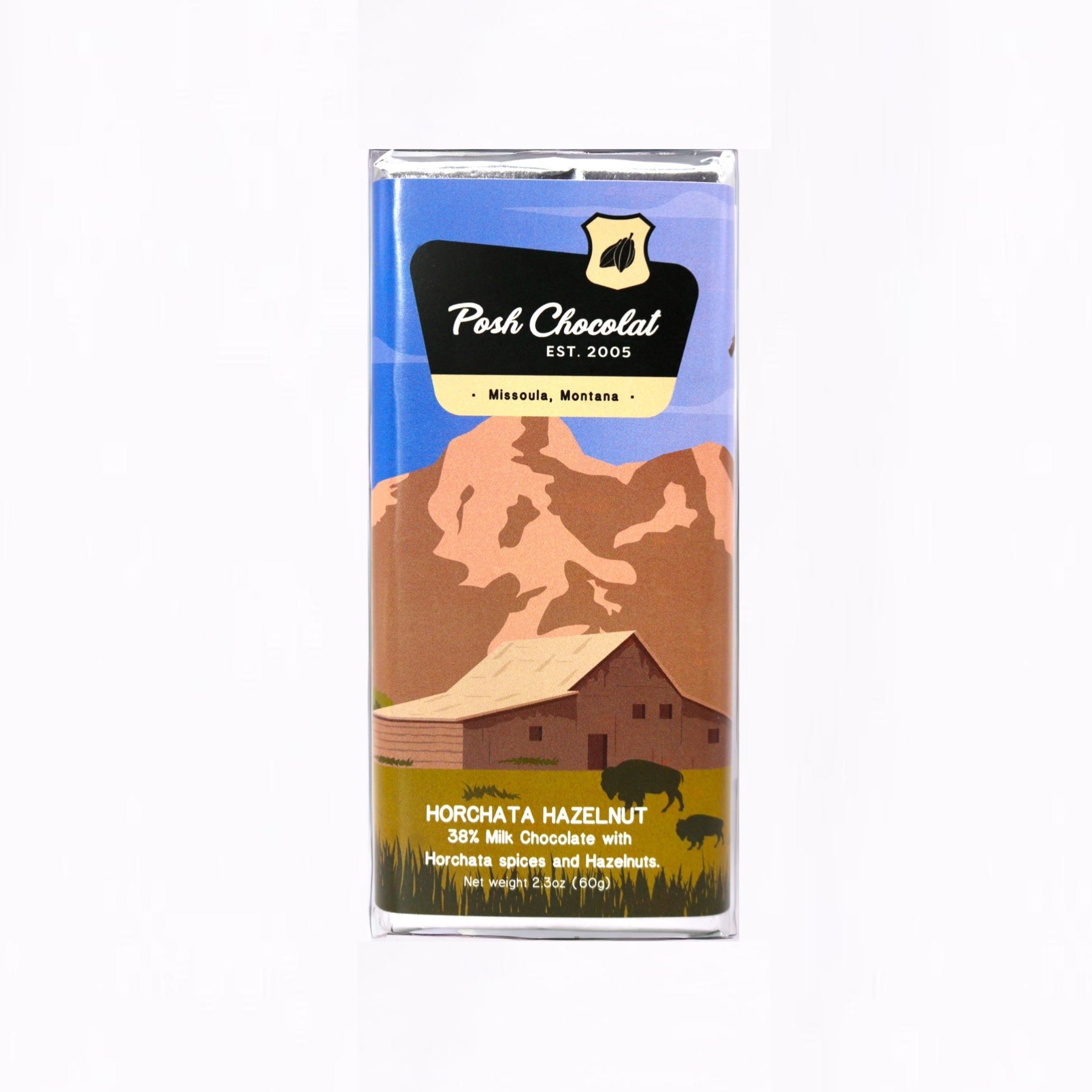 MEET OUR TRAIL MIX CHOCOLATE BAR
In this decadent bar, posh chocolat combines 38% milk chocolate, hazelnuts and puffed rice with horchata spices producing a very aromatic and delightful chocolate bar.
REVEL IN THE MOMENT
Best enjoyed in good company fireside, under the open sky or on a break between switchbacks.
WHAT'S INSIDE
Ingredients: Cocoa butter, cocoa mass, cane sugar, dry milk powder, vanilla beans, sunflower lecithin, hazelnuts, puffed rice, cinnamon. 
Allergens: Contains MILK & TREE NUTS.
Manufactured in a facility that uses dairy, peanuts, tree nuts, soy & eggs.